bachelor in sign language interpretation
PROGRAM LENGTH: 9 TRIMESTERS
bachelor in sign language interpretation
PROGRAM LENGTH: 9 TRIMESTERS
The Bachelor in Sign Language Interpretation (BSLI) is a 3-year program designed to equip students with the necessary linguistic skills and cultural knowledge to become professional sign language interpreters. Through its comprehensive curriculum in Filipino Sign Language (FSL) development, linguistics, history, interpreting theories and techniques, as well as mentoring opportunities, field assignments in various interpreting areas, and research, BSLI prepares its graduates to become not only language facilitators but also cultural ambassadors between Deaf and hearing communities.
Interpreter, Sign Language Instructor, NGO Worker, Deaf Course College Instructor
your passion can bridge differences
This course is for you if you value equal rights for everyone. You will learn to:
apply source language equivalence in the target language using principles of linguistic and paralinguistic markers, as well as cultural and contextual clues to facilitate accurate interpretation of the message;
monitor the interpreting process (self and peer) using appropriate tools/methods to improve the quality of interpretation;
identify the uniqueness of and diversity within the Deaf and hearing cultures to facilitate bicultural interaction;
analyze existing practices, policies, and guidelines following global standards of inclusion (UN CRPD), and advocate for its implementation to ensure equal participation;
assess ethical issues and professional practices based on established code of ethics and professional code of conduct;
encourage professional development through research and training opportunities on and off-campus; and
apply self-care practices by monitoring and managing all domains of wellness to promote individual well-being.
The School of Deaf Education and Applied Studies (SDEAS) strives to become a leading learner-centered educational institution in Deaf Education that promotes equal access to opportunities and addresses the diverse needs of its students and professionals. It develops the students to become leader-advocates who are capable and committed to making positive contributions in their communities, and the nation at large.

SDEAS ensures that Deaf Heritage is preserved and Deaf culture is valued and nurtured. SDEAS strives to provide holistic education to the students through the Center for Deaf Esteem and Formation (CDEAF) and the Center for Partnership and Development (CPD), which works as a curricular complement to the Center for Academics. CDEAF programs include academic support, leadership and involvement, sports, performing arts, social responsibility, volunteering, spiritual and faith programs. CDEAF also manages the Deaf festival and school-wide celebrations and events. SDEAS networks with various government, non-government entities, disability organizations, and industries through CPD. Part of SDEAS' advocacy is to enable the hearing people to engage with the Deaf by providing internships, business opportunities, training, advocacy, mentoring, and employment opportunities.
Learn how to sign through the Filipino Sign Language Learning Program (FSLLP). The program is a certificate course open to all Deaf and Hearing individuals from Benilde and the general public who want to communicate using sign language. FSL classes are handled by Deaf instructors who integrate visual-gestural strategies with community interaction, allowing you to experience first-hand the Deaf's language and culture.

Email sdeas.fsllp@benilde.edu.ph for more information.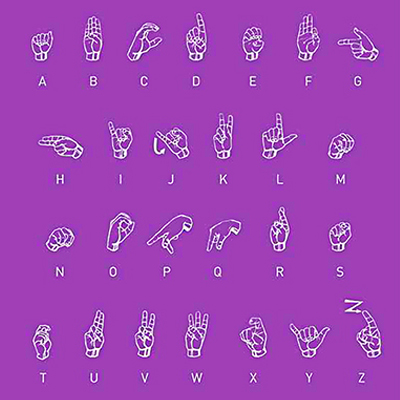 Benilde Center for Admissions
2544 Taft Avenue, Malate, Manila, Philippines 1004
admissions@benilde.edu.ph
Facebook: DLS-CSB Admissions Center
For admissions-related inquiries, contact us at (63) 2 8230 5100 local 1801 or Viber us: 09452788877 (Ms. Claire) / 09177726466 (Mr. Paulo) / 09175526466 (Ms. Lhor)
For other concerns, check out our office directory or submit a ticket at Benilde Hub for Info.