Award-winning filmmaker leads Benilde Film victors at Gawad Alternatibo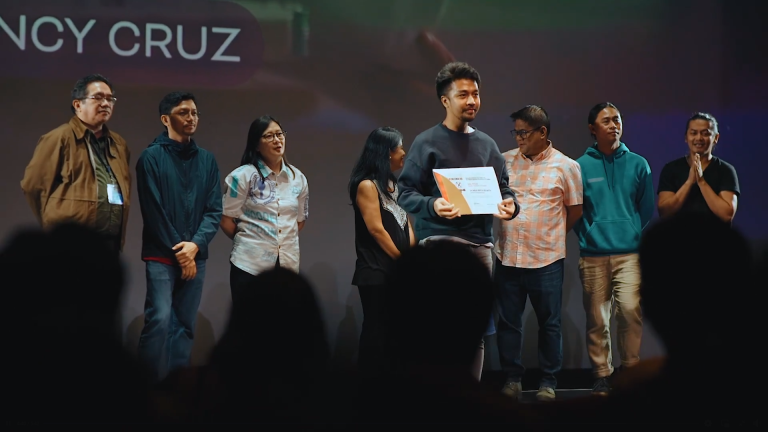 Chauncy Cruz, who recently earned his degree from DLS-CSB, led four other winners from the Benilde Film program with the victory of his thesis film "Sa Mga Mata ng Bata" (Through the Eyes of a Child) at Gawad Alternatibo, the longest-running independent film competition of its kind in Asia.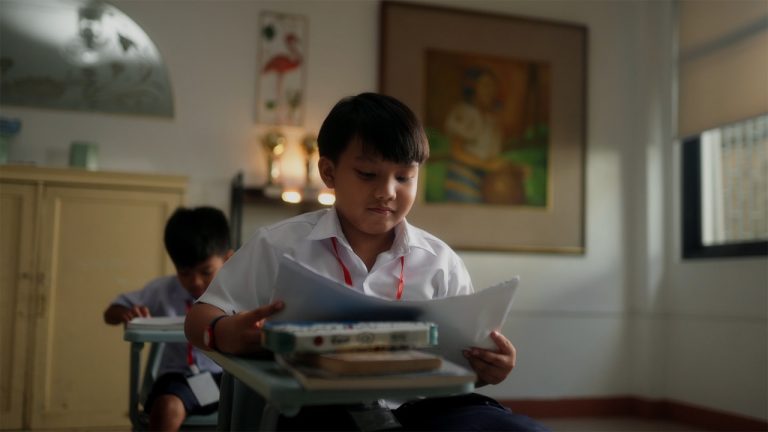 "Sa Mga Mata ng Bata" is about Philip (Kenshin Lagutan), a grade school student who looks up to his politician father Freddy (Adrian Castañares) very highly and sees him as a hero until he realizes who his father really is. Struggling with his class presentation about his father, the boy asks his father's help. However, after a very enthusiastic performance, he receives negative feedback from his classmates that causes him to burst out with threats to them. Freddy comforts him and assures Philip that everything will be alright if they both come to class the next day to "apologize."
The short film previously won the Silver Award, Award of Virtue, Silip@Lente Adamson University (SILAU) Choice Award, and Best Actor award for Lagutan at the Realifilm 2023 organized by SILAU.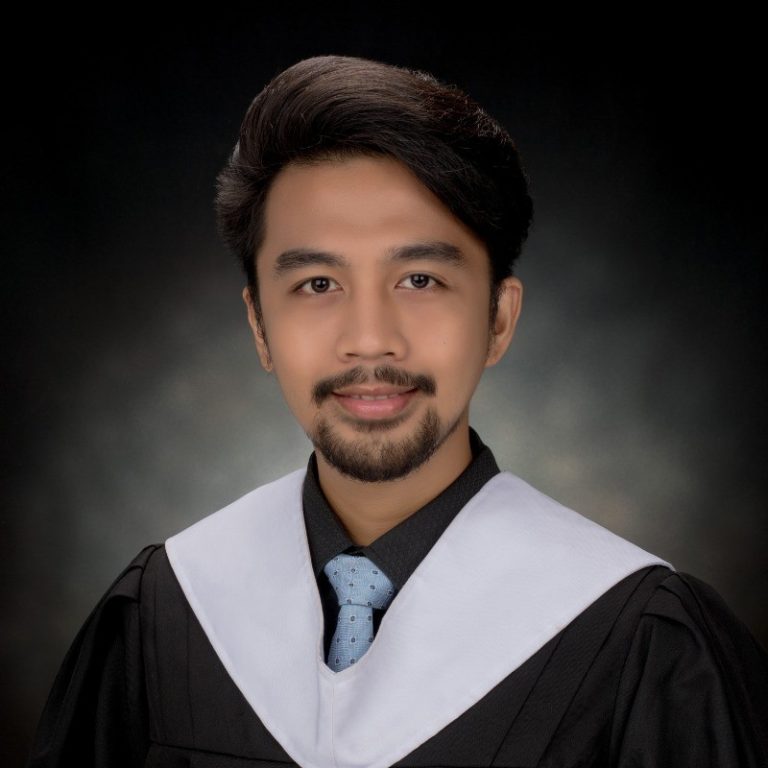 Cruz, who directed, edited, and wrote the screenplay for the film under the supervision of Benilde Film program chair Jose Javier "Direk Joey" Reyes and thesis mentor and creative producer Seymour Sanchez, also received ample support from his co-executive producer Jhoana Rabino, director of photography and colorist John Lexter Laguinday, assistant director Corlisse Nicolas, production manager Angel Hildawa, production designer Alexa Abrianna Manalang, sound recordist Paul Van Guzman, musical scorer Gabriel Grindulo, and camera operator Gillian Navarro.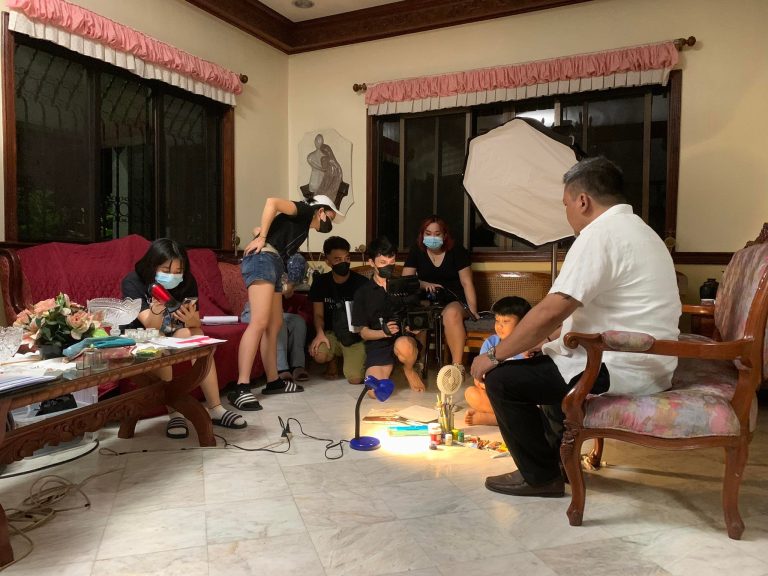 "It's a very surreal feeling to get recognized by institutions like Gawad Alternatibo and it's still not processing but at the same time it's such an honor and it's all thanks to the people in the film's rolling credits because I just want to make a simple short thesis film but the people who supported, guided, and helped me, made it festival worthy," Cruz shared.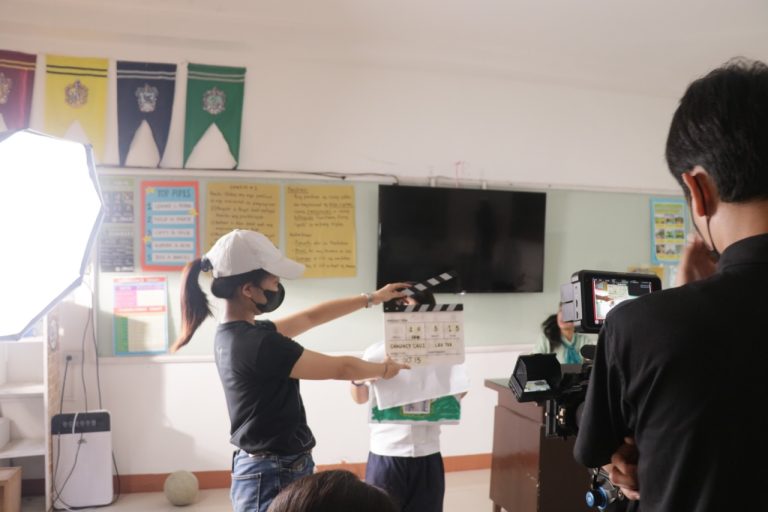 Apart from Cruz, fellow Benildean filmmakers Vahn Leinard Pascual ("Alingasngas ng mga Kuliglig"), Giancarlo P. Barredo ("Tears Are Water Too") Eira Krizette Camara ("Bakit Di Natutulog si Kael?"), and Grant "Augustine" Franzuela ("The Secret Band of Thebes") got honorable mention awards in the short feature, experimental, animation, and documentary categories, respectively, of Gawad Alternatibo.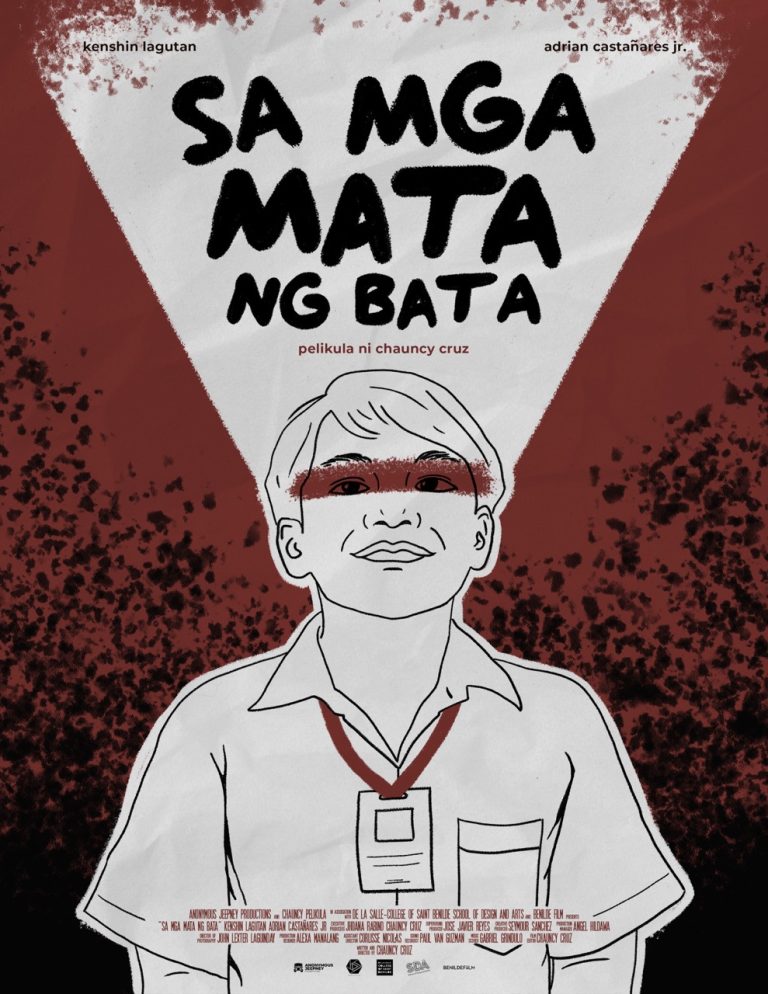 Three other Benilde Film homegrown talents, Nicole Yvonne Lee ("Arena"), Mike Cabarles ("Diak Kayat Magna Maisa"/I Don't Want to Walk Alone), and Ryan Miguel Capili ("Elehiya Para sa Mga Memorya"/An Elegy for the Memories), and faculty member Rianne Hill Soriano ("Atin 'to") also competed as finalists.
Meanwhile, Benilde Animation graduate Arlo Jhan Bayot won second place and best regional entry in the animation category for his work "Dati" (Before). In the animated film, two brothers share a simple but sufficient life in a hidden paradise somewhere in the Philippines. Things change when an unexpected visitor brings a new-found attention to their island home. With their idyllic island now in the tourism spotlight, they are now forced to cope with the perils of uncontrolled urbanization.
Gawad Alternatibo, which was established in 1987, highlights the best of Filipino alternative storytelling and filmmaking every year. The competing films can still be seen at the Cinemata streaming platform.
Other stories you might like