bachelor of science in hotel, restaurant and institution management–culinary arts track
Program Length: 10 Trimesters
Careers: Chef de Partie, Extremetier, Executive Chef, F&B Manager, Garde Manager, Grillardin, Pastry Chef, Caterer, Poissonier, Restaurant Manager, Restaurateur, Rotisseur, Sauté Chef, Sous Chef, Research and Development Chef
The HRIM-Culinary Arts Track equips you with the fundamentals of food preparation and food service. It sharpens your management and critical thinking skills for you to become chefs, managers, and leaders in the industry.
Program Length: 10 Trimesters
Careers: Chef de Partie, Extremetier, Executive Chef, F&B Manager, Garde Manager, Grillardin, Pastry Chef, Caterer, Poissonier, Restaurant Manager, Restaurateur, Rotisseur, Sauté Chef, Sous Chef, Research and Development Chef
The HRIM-Culinary Arts Track equips you with the fundamentals of food preparation and food service. It sharpens your management and critical thinking skills for you to become chefs, managers, and leaders in the industry.
what else can you sink your teeth into?
This course is for you if you want to create food that nourishes the eyes, the stomach and the soul. You will learn to:
manage effectively and efficiently hotels, restaurants, and institutional food service units to address organizational challenges and issues, propose strategies, find opportunities, and make rational decisions through applicable management principles;
conceptualize creative ideas to innovate for product and process improvement using evidence-based practices and the latest technological advancement in response to industry related concerns;
assess the needs of internal & external customers in order to exceed service expectations by applying established customer service principles;
demonstrate teamwork and collaboration in providing solutions to issues and challenges in the tourism industry that constructively and proactively build on strengths and overcome weaknesses;
articulate ideas and opinions to attain proficiency in more than two languages to address industry needs through effective verbal and non-verbal communication;
create new business ventures based on data, current events and industry trends to develop entrepreneurial skills through the application of management principles in activities that support nation building;
exhibit interpersonal and communication skills necessary in dealing with a culturally diverse environment through exposure to different languages, cultural protocols, and traditions experienced inside and outside the classroom;
demonstrate the Lasallian and Benildean Core Values to exemplify high level of self-worth and actualization by participating in nation-building and value forming advocacies;
demonstrate Culinary Skills to prepare high quality food product by using nutrition principles in menu planning and production;
apply culinary technological skills on evolving food trends and equipment to attain proficiency in the practice of scientific principles;
promote Filipino cuisine to preserve the authenticity of Filipino food through the use of traditional cooking methods and ingredients; and
plan and create menus to successfully operate kitchens using culinary principles.
industry practice is our bread and butter
The School of Hotel, Restaurant and Institution Management (SHRIM) primes future hoteliers, restaurateurs, and hospitality managers for the rigors and precision of the hospitality industry.
SHRIM is the first and only hotel school in the Philippines to be awarded a Level IV accreditation by the Philippine Accrediting Association of Schools, Colleges and Universities (PAASCU), and also one of the few schools that have been conferred as a Center for Excellence in Hotel and Restaurant Management by the Commission on Higher Education (CHED). Furthermore, the School is a Certified Guest Service Property granted by the American Hotel & Lodging Educational Institute or AHLEI.
GLAZED WITH EXPERIENTIAL LEARNING
SHRIM students can appreciate their program better through experiential learning that's why SHRIM encourages participation in many co-curricular activities. They are immersed through industry events that expose them to current and upcoming trends and let them meet professionals who can share trade secrets.
co-curricular and extra-curricular activities
International Exchange and Internship
All students may spend 6-12 months in a luxury hotel or resort in the US through our partner, the International Trainee Network (ITN). They may also spend 4-5 months in Jumeirah owned hotels/resorts in Dubai in collaboration with the Emirates Academy of Hospitality Management (EAHM).
Culinary students may participate in 5-month program in Italy either through the Italian Culinary Institute for Foreigners (ICIF) or the Italian Food Style Education (IFSE).
IHM students may spend a term or two in a partner Vatel Campus through the Marco Polo Program. They can also take their first practicum in Nimes, Frances through Vatel Nimes.
Local and International Educational Tours
SHRIM encourages participation in local and/or international educational tours as part of experiential learning.
Some classes that have tours are the following:
PTOUR-1 Bohol
PTOUR-2 Korea
ASIANCU Thailand
FILCUI2 Quezon
WINEAPP Paris-Bordeaux
BARMGM2 Paris-Bordeaux
ECOTOUR Palawan
LEISMGT Sorsogon
WORLD02 Paris
These are all OPTIONAL since related expenses (i.e. program fees, airfare, accommodation, living expenses, etc.) are not part of the regular tuition and fees.
Educational Tours and Internship subject to CHED regulations. Tour destinations are also subject to change.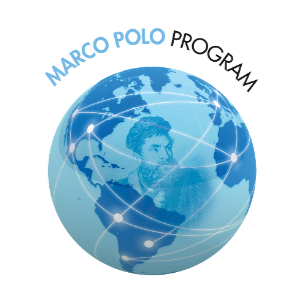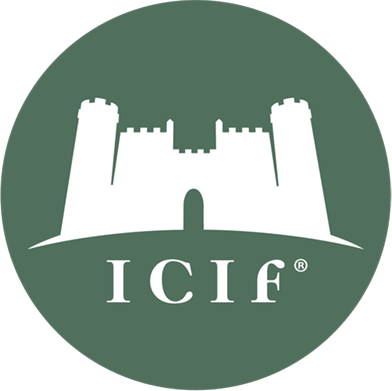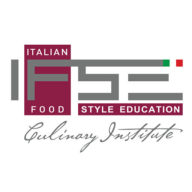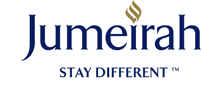 A warm welcome to all Benildeans as we usher in the 35th year of De La Salle-College of Saint Benilde!
To both our returning students and Frosh, we are thrilled to have you join us on this historic milestone, and together we begin this new academic year with fervent energy and optimism. AY 2023-2024 promises to be one of significant growth and innovation. We are excited to roll out our recalibrated curriculum, designed to equip you with the extensive skills and knowledge demanded by the ever-evolving industries you will soon shape. We have also forged new partnerships and linkages that will open doors to exciting opportunities.
I am delighted to share that more educational tours and immersions abroad will resume this year, giving way to transformative global experiences that will be as real-world-ready as ever. And on the horizon, we hope to see you as part of the high-profile industry-academia conference we are hosting in February 2024. want to express my sincere thanks and congratulations to everyone who has contributed and will continue to augment this path we are on together. As we start this academic year, let us always remember to seize every moment to learn, explore, and collaborate.
Maria Paz A. Castro, MBA, CHE, CGSP
Dean, School of Hotel, Restaurant and Institution Management (SHRIM)
President, Lasallian Association of Tourism and Hospitality Education (LATHE)
Benilde offers the first international double-degree program in the Philippines under the new transnational guidelines of the Commission on Higher Education (CHED).
This is made possible through the partnership with Vatel Hotel & Tourism Business School, a recognized and highly reputable hotel-school in France.
Furthermore, Vatel Restaurant Manila, the premier restaurant of Hotel Benilde, serves French cuisine for dining and caters to special banquets and events.
4-star hotel with 5-star experience
Inside the AKIC Campus is a 4-star hotel with restaurants and banquet halls where students, mentored by hotel staff, render duty to practice hotel and hospitality service on real hotel guests.
EVERY NOOK AND CORNER TELLS A STORY
SHRIM adheres to the philosophy that superior education culminates in practice. Our campus, the Angelo King International Center (AKIC), houses industry-standard kitchen laboratories where students apply what they learned through hands-on experience.
SHRIM invests heavily in industry-standard laboratory facilities and training facilities internally called Hatcheries. These include a 50-room 4-star hotel, a travel & tours office, a fine dining French restaurant, a gourmet cafe, an off-premise catering unit, and a cafeteria and quick service food facility. These hatcheries do not only teach the necessary skills but also the important components of operations, marketing and entrepreneurship.
Benilde Center for Admissions
2544 Taft Avenue, Malate, Manila, Philippines 1004
admissions@benilde.edu.ph
Facebook: DLS-CSB Admissions Center
For admissions-related inquiries, contact us at (63) 2 8230 5100 local 1801 or Viber us: 09177726466 (Ms. Claire) / 09175526466 (Ms. Lhor)
For other concerns, check out our office directory or submit a ticket at Benilde Hub for Info.