BENILDE BAGS BRONZE AWARD FOR THE 2ND TIME AT ITSO 2.0
De La Salle-College of Saint Benilde is awarded the ITSO 2.0 Bronze Award at 2023 ITSO Presidents' Summit, for advancing its IP education efforts by integrating and offering IP in the Benilde academic curricula.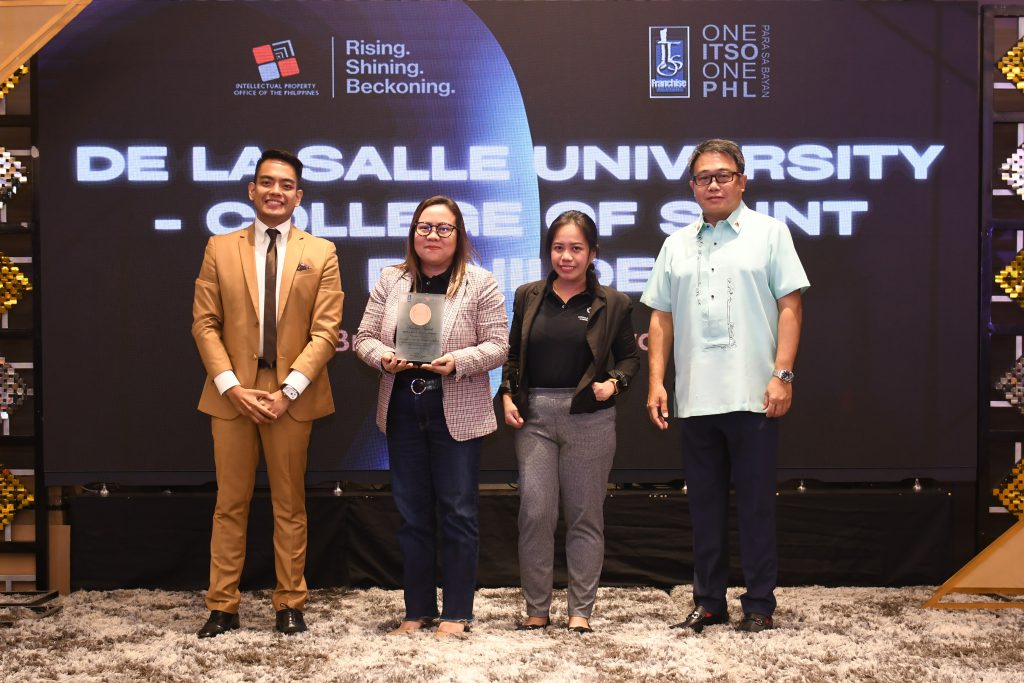 An Introduction to IP module was designed by the Center for Intellectual Property Management (CIPM) and integrated in the CSBLife course under the Benilde Academic Extension Program (AEP) beginning 1st term of AY 2022-2023, to provide all Benildean freshmen with an overview of intellectual property before they embark on their major subjects.
The CIPM is preparing to pilot an Advanced IP course for selected Benilde programs such as Architecture, Industrial Design, Fashion Design, Export Management, and Culinary Arts, and encourage students to include patent search and patent drafting in their thesis and capstone.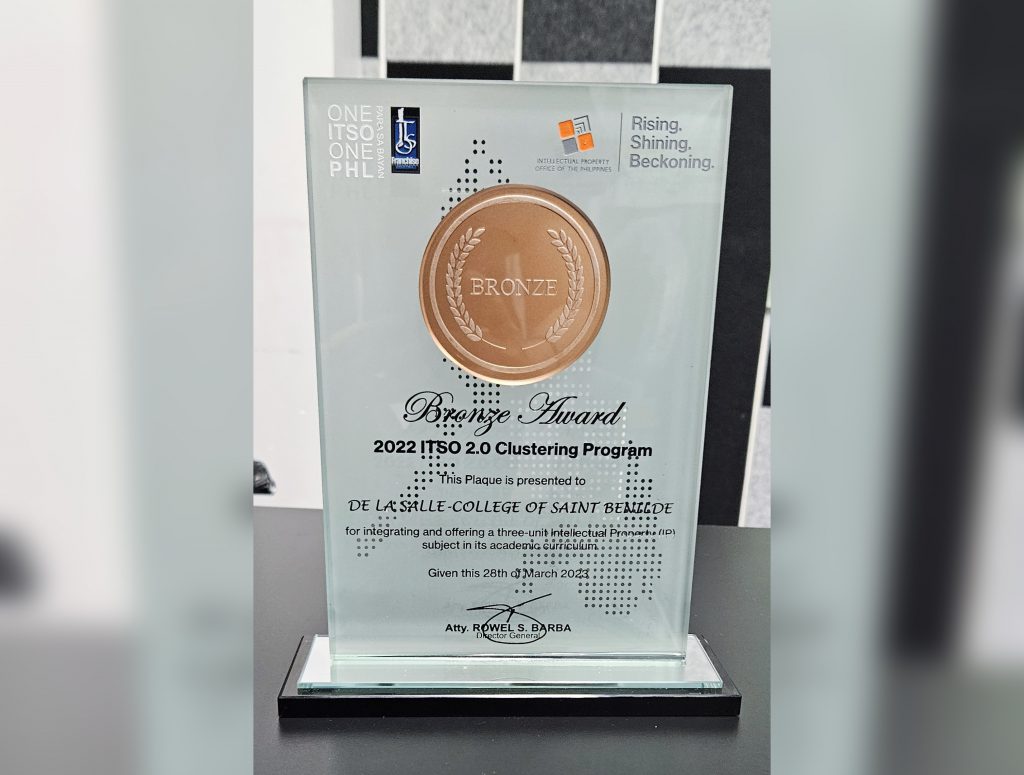 The Benilde Academic Council strongly supported the integration of intellectual property in the curriculum, to strengthen students' IP awareness, inculcate the importance of academic integrity and respect for their own work and the work of others.
The Bronze Award is a stepping stone for the CIPM to achieve the next level awards under the ITSO 2.0 clustering.
Other stories you might like