Crestalyn Anne Marie Esperanza has always been fascinated with beautiful rooms. "Ever since I was a child, I liked turning raw spaces into beautiful scenery," Crestalyn tells the production team, shooting the interview on Senior High School (SHS) graduation day. Her cautious demeanor turns energetic when talking about her passions, "I chose Benilde's Arts and Design Academic Strand since aligned siya sa course ko."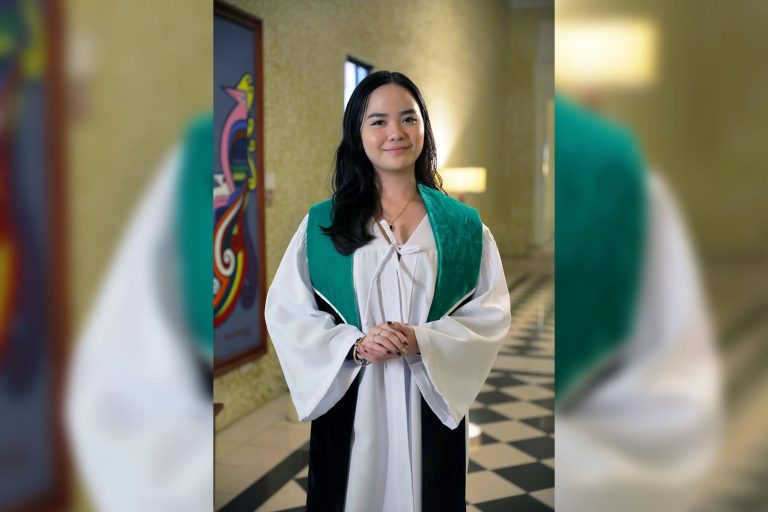 The Arts and Design strand focuses on visual arts, particularly in digital and media arts. The track helps Senior High School students prepare for College and choose their specialization beforehand. "Since nag senior high na ako sa Benilde, mas madali yung proseso in applying for College" (Since I attended SHS in Benilde the process for applying for College is easier), Crestalyn explains, "kasi nandun na po lahat yung pinasa ko before. Sila na yung nag-asikaso" (all my documents from my SHS application are already with them, and they attended to it).
Application Fee was waived for Benilde SHS students applying for admission into First-Year College. This special seamless application offer was included in the Express Lane for Benilde SHS Students Transitioning to College. Aside from the waived fee, slots are prioritized, a special schedule is created, and fewer documents are needed for submission.
Crestalyn credits the inclusive atmosphere, which helped her cope with her new environment. "Given that it's a big school, Benilde helped us grow not only academically but also in our hearts," Crestalyn smiles, "lahat nang Prof., hindi mahirap pakiusapan, mababait sila at magagaling magturo" (all professors are not difficult to please, they are kind and good teachers).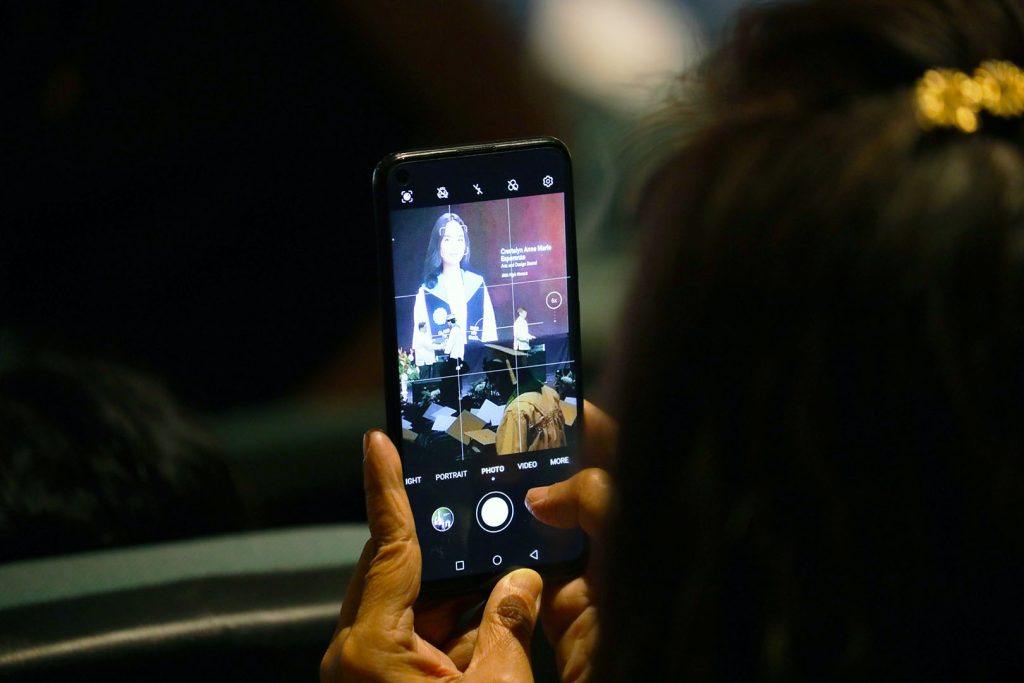 She happily shares that she has already been accepted into Benilde's Bachelor of Science in Interior Design program and is graduating Benilde SHS with High Honors. "Kapag nakakakita ako ng magagandang rooms, gusto ko talaga na yun yung maging work ko in the future" (Whenever I see beautiful rooms, I really want that to be my work in the future), Crestalyn adds.
For more information on Benilde's Senior High School (SHS) academic strands, contact us at (63) 2 8230 5100 local 1801 or admissions@benilde.edu.ph. You may also visit our website at www.benilde.edu.ph.
Other stories you might like